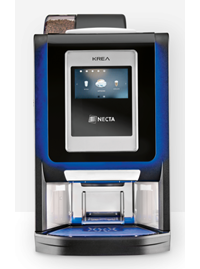 Office Bean-To-Cup Espresso Coffee Machine
Krea Touch is the new elegant model which enriches the Necta Horeca Family. Appealing design, decorative light, chrome frames, shiny black surfaces, unrivalled performance make Krea Touch the ideal solution for your coffee break. The wide touch screen and the user friendly interface allow a number of selections, flexible and customized recipes management, roasters branding, selling activities and video management.
An elegant model with 7" HD Touch screen, decorative light, chrome frames and shiny black surfaces. New wider cup room, easy to clean and stainless steel delivery area with metal cup support.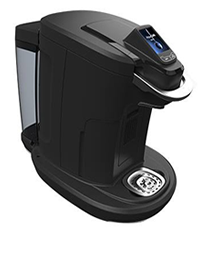 Single Serve Coffee and Tea POD
AquaCafe CT™ brews single-serve coffee and tea from coffee and tea PODS or K-Cups. Designed for higher volume use, it has a full feature set that you would expect in a high end commercial machine but at half the cost. Brew sizes, brew temperatures, and auto-eject counts are easily set through an interactive touch screen.
The AquaCafe CT comes ready to install as plumbed in or is easily converted to a pour over unit. Whatever your space allows, the AquaCafe CT™ offers an attractive, easy to use hot beverage solution for high volume applications.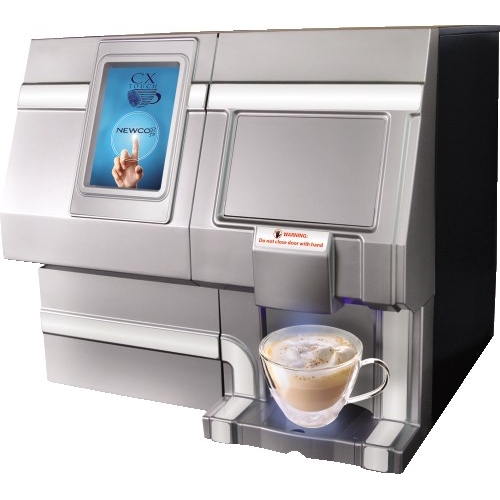 The CX Touch – Auto Eject Specially Drink Machine
Enjoy delicious coffees latte's, cappuccinos and more with the CX touch. Blend soluble milk and chocolate with individual PODS of coffee and tea to create coffee house quality drinks.
Individual single portions of coffee and tea PDS provide an aromatic and enjoyable taste experience.
Download our CX Touch Brochure
Download our QR-CX Touch Brochure
Call 973.992.1900 for more information on our company or Aqua Fresca bottle less water coolers or to start your free trial today! Serving NJ and NY – Local technicians for quick maintenance and service
Aqua Fresca provides hassle free, all inclusive, touchless, bottleless water coolers and dispensers to offices, businesses, organizations and buildings in the New Jersey and New York region. We offer full installation, maintenance and service designed with customer satisfaction as a number one priority.