State of the Art Bottleless Water Coolers
Aqua Fresca NJ a provider of quality drinking water systems for offices in the New York and New Jersey area. The company offers a State-of-the-Art Touchless Bottleless Water Cooler Systems designed for office use.
Not only does the Aqua Fresca bottleless water cooler have various innovations that surpass the moniker "state of the art", but the company has committed to "state of the art" service as well.
To contact Aqua Fresca and find out more about Aqua Fresca water cooler services and applications call 973.992.1900 .
Happy with our services, Please give us a review…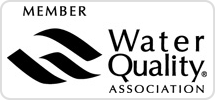 No bottle
No bottle means no hassle. Never waste water or time refilling the jug again.
Free Trial
We offer a free 3-day trial. if you are not happy with the quality of the water at the end of the trial, we will uninstall the water cooler on our dime.
Pure water
Our Reverse Osmosis membrane filters out all water impurities.
Varying water temperature
Have water how you like it, be it hot, cold, or at room temperature.
Connected draining tray
Most water coolers do not have a connected draining tray. This means that all liquids spilled into the tray must later be cleaned. However, our tray is connected to a drain and also can be lifted out and cleaned independently.
Go Green
Save money on fuel associated with bottle deliveries and save the environment by eliminating the need for plastic water bottles.
Covid Precautions
Touchless Sensor Dispensing for Peace of Mind.
A+ Service
Local New Jersey and New York technicians for quick maintenance and service.